You don't have to live with missing or damaged teeth. Our high quality dentures can help you reclaim your smile.
Request An Appointment

Tooth loss can occur for a wide variety of reasons, including periodontal disease, accidents and severe tooth decay. Dentures are one solution for replacing missing teeth and the surrounding gum tissue. The removable dental appliances will help you smile, chew and speak more comfortably.
If you're considering dentures, The Oaks Dental Group can help. Our caring, experienced team offers high quality, comfortable partial and complete dentures in Greenville, SC. Our dentists will assess your oral health and goals and help you decide on the best dentures for your needs.
Why Get Dentures?
Dentures are common, especially in older patients. You may want dentures to:
Replace all or several missing teeth in a dental arch
Prevent the remaining teeth from shifting after tooth loss
Improve the appearance of your smile
Restore function and allow you to chew, bite, eat and speak
Contact an experienced, trusted Greenville dentist for a consultation if you think you might need full or partial dentures. We'll schedule an appointment that's convenient for you and take the time to address all of your questions and concerns, so you can make an informed choice.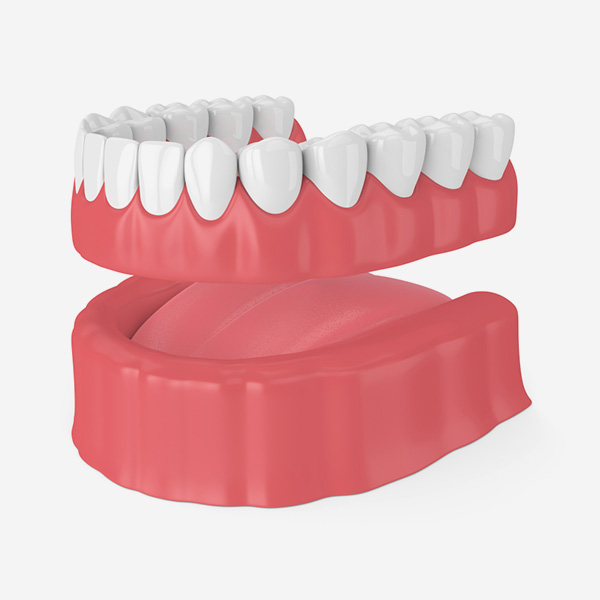 What Is the Process of Getting Dentures?
Getting dentures usually involves several appointments over a span of a few weeks. This is because it takes time and attention to detail to take the correct measurements, make accurate dental impressions and then create custom dentures that will give you the perfect fit.
Once your dentures have been fabricated, you'll come in for "try-in" visits. During these appointments, your Greenville dentist will work closely with you to ensure your dentures have the right shape, fit and color, so they look completely natural.
At your last visit, the dentist will make any necessary adjustments until the final version of your dentures are as comfortable and stable as possible.
What Can I Expect After Getting Dentures?
It's normal to experience mild soreness, increased saliva flow and, occasionally, challenges eating and speaking normally when you first get dentures. This is because your muscles are becoming accustomed to your new appliance.
If you follow the care and cleaning guidelines you were given by your dentist, you'll adjust quickly and return to normal. If you have concerns, give us a call and we'll be more than happy to help.