Professional teeth whitening is the fastest, most effective way to get a brighter, whiter smile.
Request An Appointment
The Secret to a Brilliant Smile
Many adults worry about having stained teeth. Whether due to foods and beverages, lifestyle habits or poor oral hygiene, discoloration happens. Thankfully, there is something you can do about it.
At The Oaks Dental Group, we provide professional teeth whitening in Greenville, SC. Dentist-directed whitening is the safest, most effective way to get rid of stains and achieve a whiter, more radiant smile.
What Causes Stained Teeth?
Patients usually seek out professional teeth whitening because they feel self-conscious about the color of their teeth. What can cause discoloration or staining?
Worn Enamel – It's common for tooth enamel to wear down over time. As enamel erodes and the underlying dentin is exposed, the teeth will look yellow.
Lifestyle – Drinking coffee, tea and wine, eating highly pigmented foods, smoking and having poor oral hygiene can all contribute to stained teeth.
Medications – Certain medications, such as tetracycline, can cause the teeth to become discolored.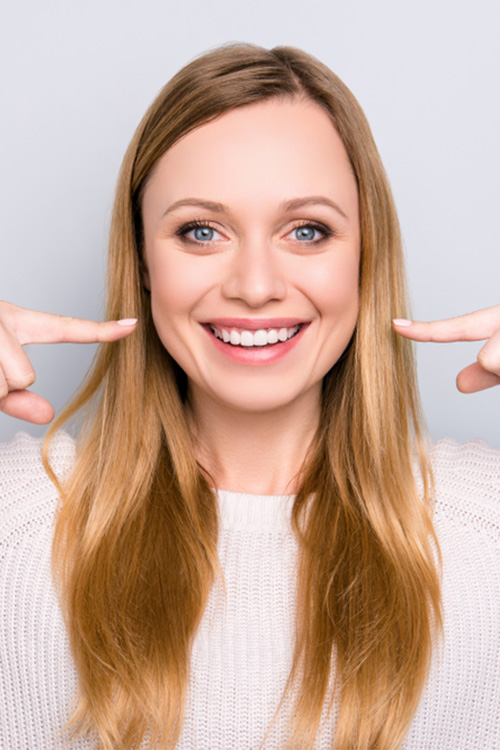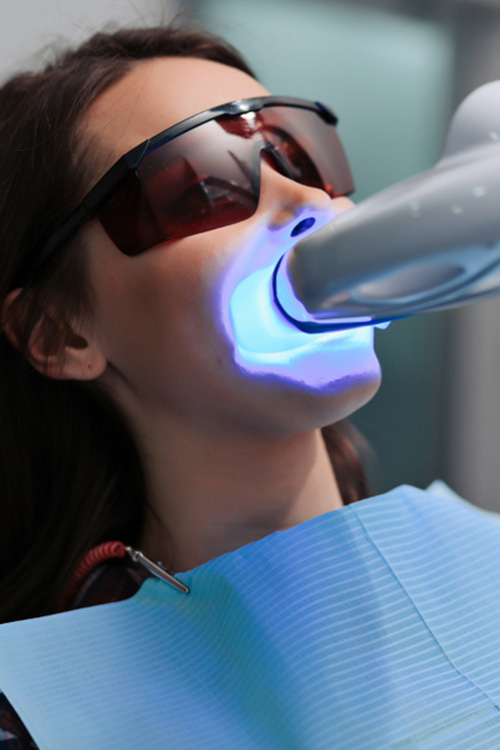 Why Choose Professional Teeth Whitening?
There are seemingly endless options for inexpensive, over-the-counter teeth whitening kits. Unfortunately, these kits either don't reach deeper-set stains, leaving you with underwhelming results, or they're too strong and harm the teeth and gums.
Professional teeth whitening is the better solution. The affordable, non-invasive treatment will give you much more dramatic results in a single procedure. Your Greenville, SC dentist will protect your gums and use a safe, medical-grade solution that will break up deep stains without hurting your teeth. They will also make sure any crowns, fillings or veneers match your new, white smile.